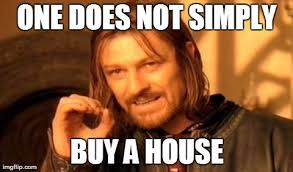 When you decide its time to buy a house there are two things you should do first.
1. Get pre-approved for a mortgage.
2. Meet and hire a buyers agent to help you buy a house.
Unless you are a real estate agent yourself do not attempt this on your own. You run the risk of losing money in the deal which could have been kept in your pocket. Here are five main reasons to work with a buyers agent.
Step 1: We do the negotiating for you: In the negotiating phase it is our job to get you the best price possible and keep more money in your pocket.
Step 2: We go over the home buying process step by step: One of our jobs is to educate you as to the buying process. The process has many different phases and hurdles. We keep you up to date on what is needed and expected at all times.
Step 3: We protect you from yourself: Every buyer wants to put in a lowest price offer on the property they are hoping to buy. It's our job to let you know how that can backfire on you. In the market today low-ball offers go no where with the sellers.
Step 4: We do a Comparative Market Analysis: We will show you the price the property should sell for based on up to date statistics for the market. This will help you decide what price to offer on the home so you actually stand a chance of going under contract. We also verify that the property should pass appraisal at the price you are buying it for.
Step 5: We keep you on tract towards closing: Once you find the house and go under contract the real work begins. We make sure all parties involved have everything they need to work this purchase towards closing. We counsel you along the way in such ways as "don't buy new furniture until AFTER you close."
Buyer agents have your best interest at heart. We work for you throughout this transaction to ensure you make it to the closing table in time and start your new exciting life as a home owner.